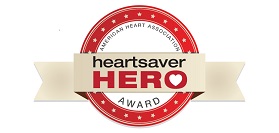 Today, many Americans feel helpless to act during an emergency because they do not know how to administer CPR or they are afraid of hurting the victim. We want to recognize heroes that have stepped in to save a life.  These heroes aren't medical professionals or healthcare providers; rather, they voluntarily decided to act in an emergency.  Those actions made all of the difference.  
Featured below are heroes, some of whom were trained by Trio Safety CPR+AED Solutions, who have applied their CPR skills to help save a life!  
2018: Wayne Caldwell (center), surrounded by the 8 men and women who helped save his life.  The group was honored with the Heartsaver Heroes award during a regular Oxford City Council meeting.  
2018: Brady McLaughlin, center (in black), with Trio Safety CPR and AED Solutions presents a Heartsaver Hero award to Planet Fitness staff members Stephen Bishop and Mona Garrett, left, and Elbert Burt, right, who provided the training to gym staff, after they worked to save the life of UAB physician Dr. Swati Gulati.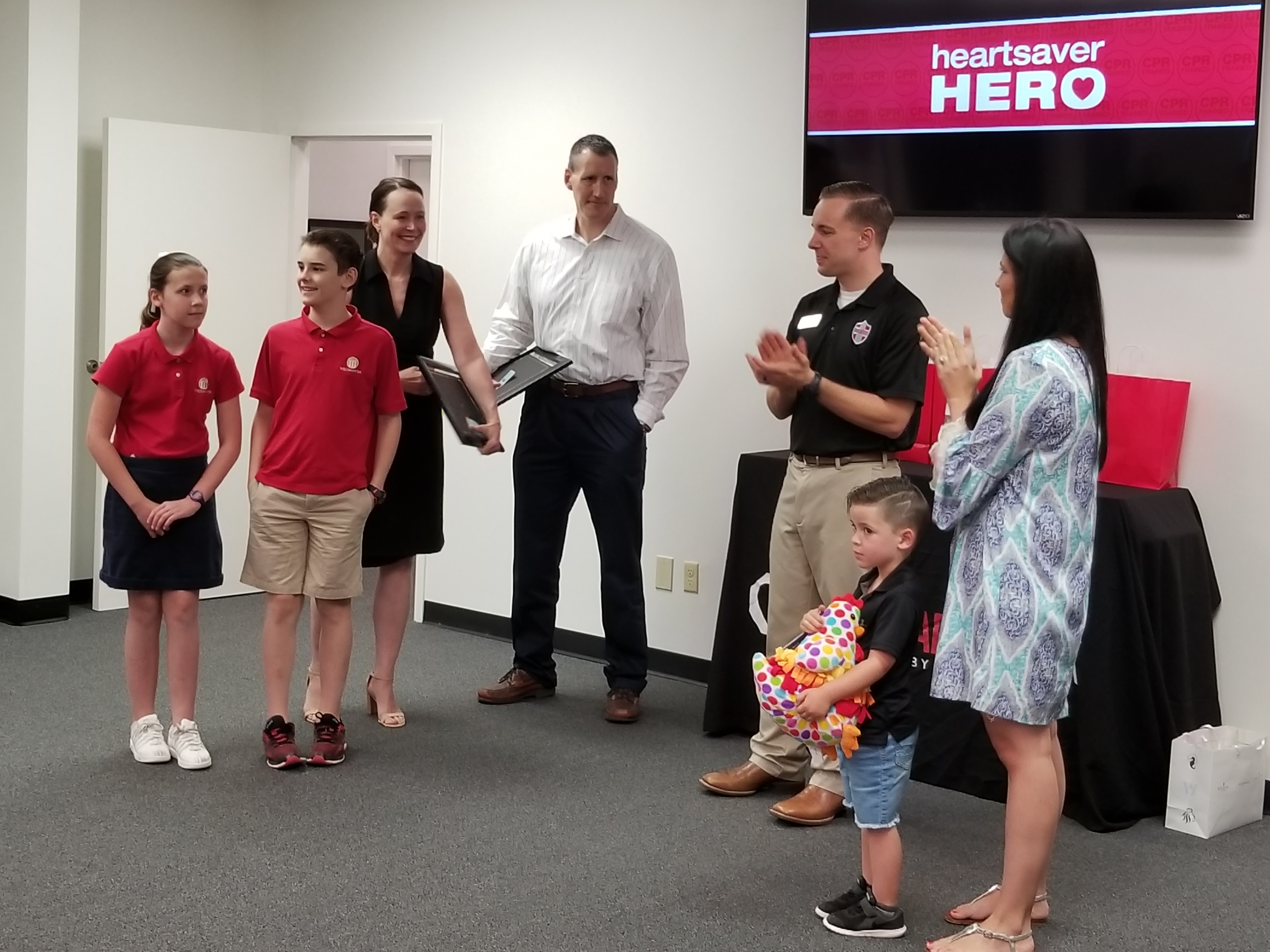 2018: Retired firefighter Keith Jacobson and his wife Dr. Elizabeth Jacobson saved 4-year-old Zachary Kohen with CPR after he had drowned in a swimming pool.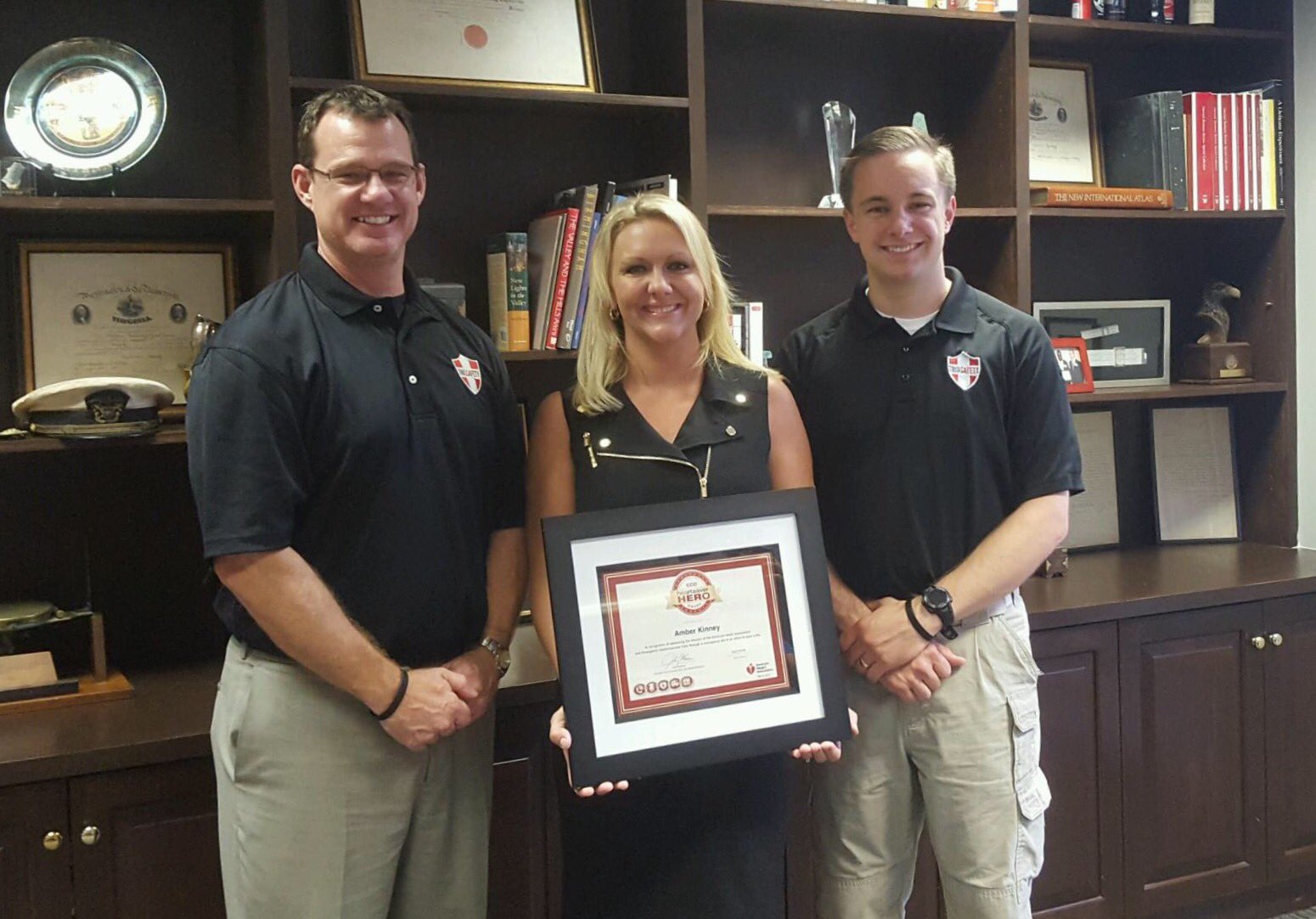 2016: Amber Kinney had just learned CPR with Trio Safety before using her skills to save a life.