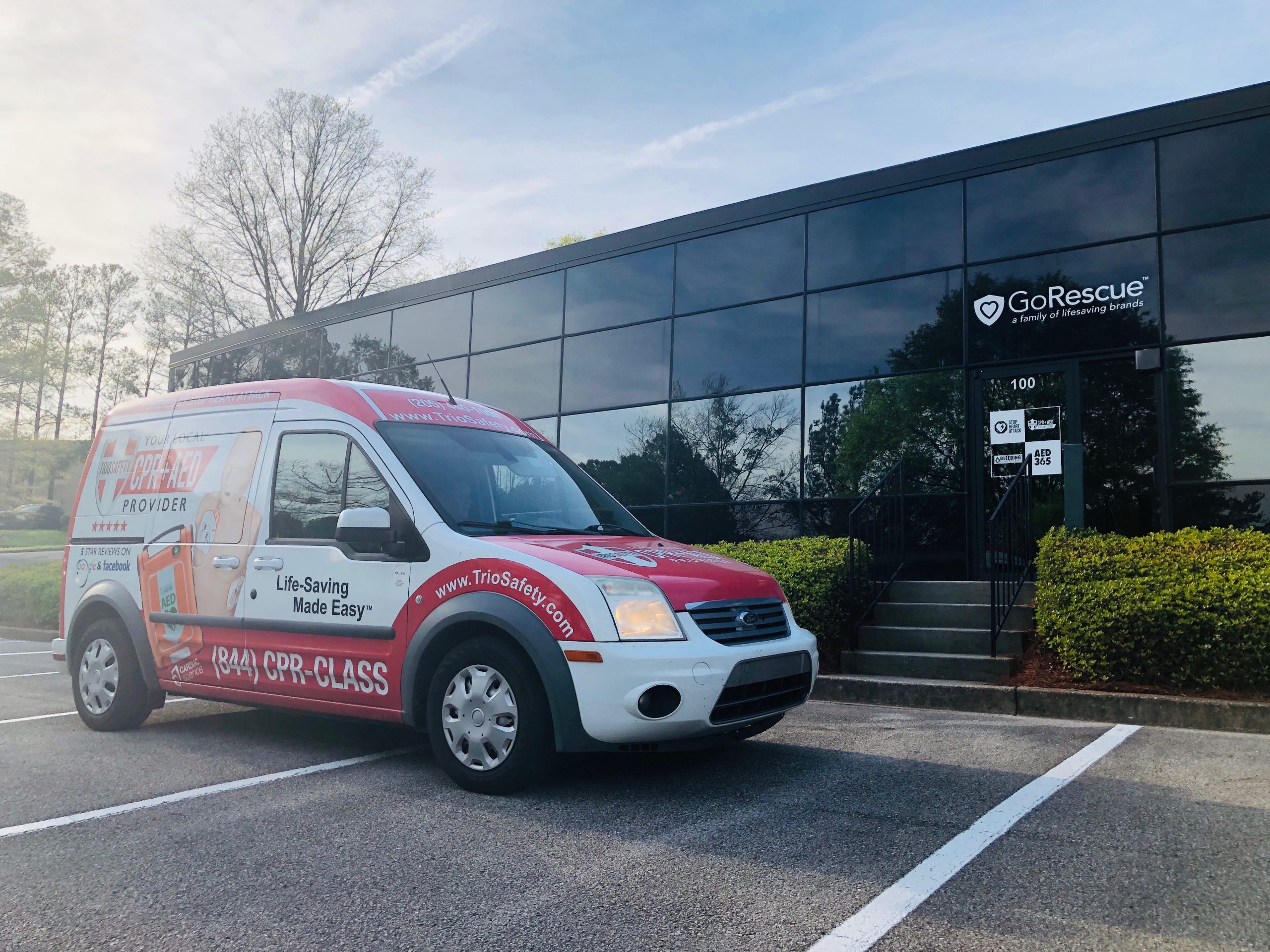 BIRMINGHAM CPR TRAINING CENTER
Trio Safety is the #1 CPR provider in the state of Alabama! Join us for a class or skills session at our convenient Birmingham site, located right off I-65 in Homewood. We offer classes on a weekly and 1-on-1 basis to meet your needs. Need a class at your location? No problem! We are also happy to come to YOU! Just contact us to schedule an onsite class. Whether you are a babysitter, construction worker, teacher, parent, healthcare provider, or just want to learn the life-saving skills of CPR, we have just the right class for you. CPR cards are also issued on the same day as your class! We offer a variety of classes including Heartsaver® CPR AED, Heartsaver® First Aid CPR AED, Heartsaver® First Aid, Heartsaver® Bloodborne Pathogens, Basic Life Support (BLS), Advanced Cardiac Life Support (ACLS), Pediatric Advanced Life Support (PALS), along with all of these classes in an online blended format for your convenience. Check out our upcoming class schedule and save your seat today!
*CHECK WITH YOUR EMPLOYER FOR CERTIFICATION REQUIREMENTS OR GIVE US A CALL.
Disclaimer: The American Heart Association strongly promotes knowledge and proficiency in BLS, ACLS, and PALS and has developed instructional materials for this purpose. Use of these materials in an educational course does not represent course sponsorship by the American Heart Association. Any fees charged for such a course, except for a portion of fees needed for AHA course materials, do not represent income to the Association.