Advanced Cardiovascular Life Support (ACLS) Course Time: Approx. 8 HRS
The AHA's ACLS Course has been updated to reflect new science in the 2015 American Heart Association Guidelines Update for CPR and Emergency Cardiovascular Care. This course builds on the foundation of lifesaving BLS skills, emphasizing the importance of continuous, high-quality CPR.   This advanced course highlights the importance of high-performance team dynamics and communication, systems of care, recognition and intervention of cardiopulmonary arrest, immediate post-cardiac arrest, acute dysrhythmia, stroke, and acute coronary syndromes (ACS).
$175: 2 Year American Heart Association Certification
Course uses learning stations for practice of essential skills simulated clinical scenarios that encourage active participation
Hands-on class format reinforces skills proficiency
Classroom-based works well for learners who prefer group interaction and instructor feedback while learning skills
In this course, providers enhance their skills in treating adult victims of cardiac arrest or other cardiopulmonary emergencies, while earning their American Heart Association ACLS (AHA ACLS) for Healthcare Providers Course Completion Card. The ACLS course is designed for healthcare professionals who either direct or participate in the management of cardiopulmonary arrest and other cardiovascular emergencies. This includes personnel in emergency response, emergency medicine, intensive care and critical care units. Students receive a two-year certification card through the American Heart Association upon completion of the course. Continuing Education Unit (CEU) credits are also available for this course.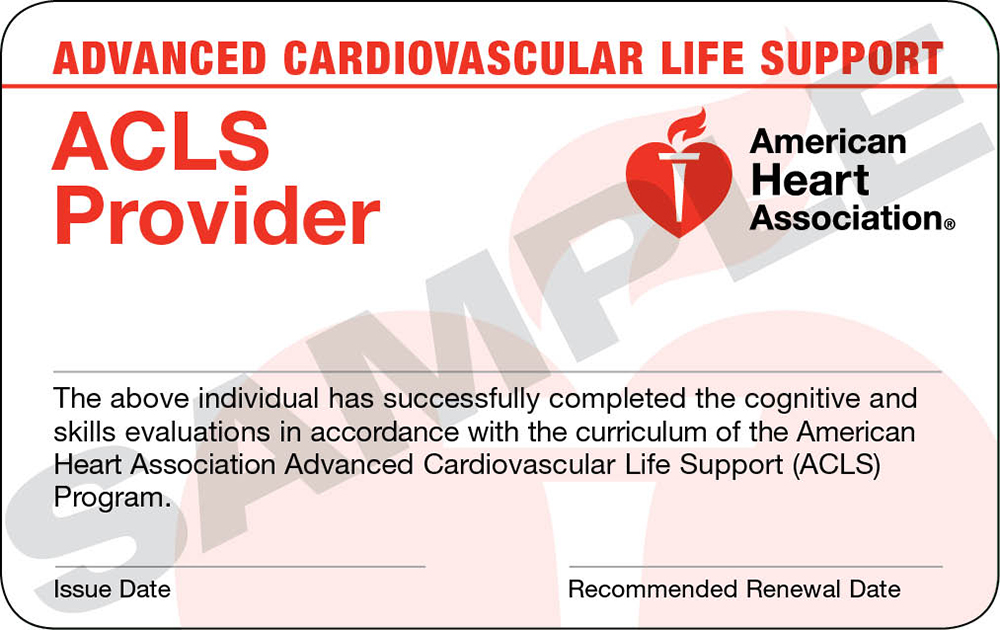 Disclaimer: The American Heart Association strongly promotes knowledge and proficiency in BLS, ACLS, and PALS and has developed instructional materials for this purpose. Use of these materials in an educational course does not represent course sponsorship by the American Heart Association. Any fees charged for such a course, except for a portion of fees needed for AHA course materials, do not represent income to the Association.
*Check with your employer for certification requirements or call us at 205-440-1000.