Heartsaver® First Aid Course time: 3 Hrs.
This program teaches students critical skills and knowledge needed to respond to and manage an emergency in the first few minutes until emergency medical services (EMS) arrives. Content includes how to help a victim with bleeding, sprains, broken bones, shock and other first aid emergencies.
This course is for anyone with limited or no medical training who needs a course completion card in first aid to meet job, regulatory or other requirements.

What's Included:
-First aid basic
-Medical emergencies
-Injury emergencies
-Environmental emergencies
-Optional written test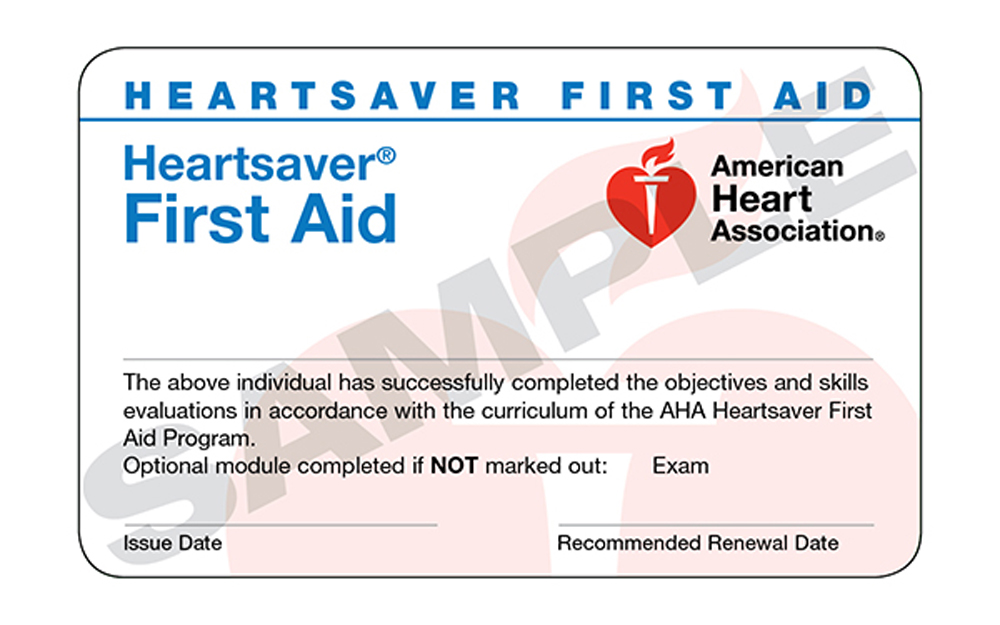 *Check with your employer for certification requirements or call us at 205-440-1000.