Heartsaver® CPR AED (Adult, Child, & Infant) Course time: 2.5 Hrs.
This American Heart Association CPR course is for the lay rescuer (non-healthcare professional). Training covers techniques for CPR, AED use, and choking relief on adult, child, and infant patients. Students receive an official two-year certification card from the American Heart Association upon completion of the course - the SAME DAY!
This class is appropriate for:
-Babysitters
-Coaches
-Teachers
-Church Leaders
-Daycare Workers
-And anyone needing the basic CPR AED certification.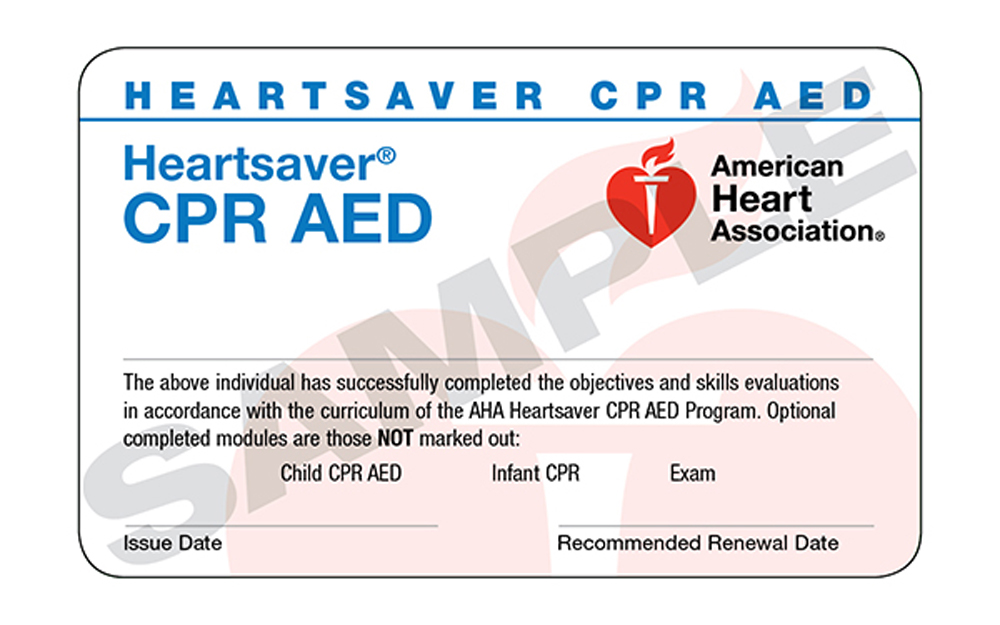 *Check with your employer for certification requirements or call us at 205-440-1000.